Lauren Wells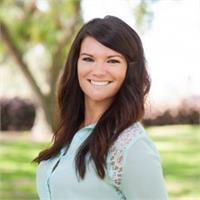 Lauren became a 200-hour Yoga Alliance Registered Yoga Teacher (RYT) in Denver, Colorado in 2014. Feeling compelled to deepen her practice, she enrolled in a Kundalini Yoga Teacher Training and will receive her 500-hour RYT credential in September of 2017. Lauren believes that turning inward is instrumental for individual well-being. In an increasingly busy culture, relaxation is a lost art and Lauren's goal is to help people to tune out the external world and learn tools to be present in their body. Through Yin and Kundalini Yoga practices, Lauren blends meditative techniques to inspire others to discover their relaxed, authentic self. Lauren aspires to live a life of service and adventure while instilling healing techniques in others.
Lauren Wells instructs the following:
This class is about passive postural holds to increase blood circulation as well as flexibility while allowing the mind to dive deeper in a more meditative state, cultivating silence and peace of mind. It's time to release physical, mental, and emotional stress and compliment your power vinyasa practice.